Interview with Elle Mckee
Getting to know one of our first registered Designers.
14th October 2016
✻
So what have you been working on recently?
Well, after I finished my degree work for 3rd year, I was looking for competitions and briefs that are out in the real world. I looked into Glastonbury Festival's 'Don't Pee' Campaign logo competition and there's always a few for uni design work - we get lots of daily emails about design opportunities. So there's a few things around that I want to get involved with.
Also, I travelled to Canada over summer, and I used a lot of that time to get back into drawing and just really practice because so much of my work uses InDesign, Illustrator, or other computer programmes. It's good to get that practice back, especially because that's what I had to do to get where I am now - it's not something that I was just born with.
Earlier in the year you had an exhibition at Edinburgh College of Art -'MOON-LANDING', where you were both curating and exhibiting your own work. How did that go?
Yeah it was interesting doing both at the same time because I was balancing my own work and everyone else's. 

What was good about the exhibition was that we were able to come up with our own brief - 'illustrators are going to the moon' - which gave us all a clear theme but allowed everyone space to do what was natural to them, as opposed to forcing people to work in a certain way. So that was good. It went really well.
That must have been a fairly new experience, putting that all together, because as a discipline Illustration doesn't always lend itself to exhibition does it?
Yeah it can be tricky, especially having ECA's Sculpture Court to exhibit in as it's such a massive space. You want to show off illustration. You don't want to force people to go big but you also want to showcase what illustration can do and how far it can go; it's not always children's books, it's not always small, intricate things. It can be something on a much bigger scale.
Do you feel that some people view illustration as a small, limited practice where there is only so much you can do?
Yeah definitely, and in some ways it is like that, because many illustrators will do, say, children's books and they will work on a smaller scale. And that is a big part of illustration. But there are also people who work digitally or people who work on fabric or people who work in collage, paper cutting, printmaking. There are so many different ways of doing it. Even when you think of things like that Disclosure video with the lines on the faces, that is video AND illustration. It can cross into other disciplines and people from all kinds of areas want to use illustration in their work.
Do you tend to work within these assumed confines of illustration, or do you like to broaden your scope?
Yeah I like working with design and layout - you know - text and images together. Because actually if you look at any piece of writing, menu, advert, you take for granted that it's just something you're reading. The most important information is always accessible, but actually the work behind it is quite hard. 

You spend a lot of time agonising over 'oh, that font doesn't fit together with that font' or 'that image isn't going to fit with the whole look'. You need to choose a font to go with an image, which is a lot more complicated that it sounds. Especially as the most important thing isn't the illustration, it's making the information stand out. So I like that challenge of, 'Can I get this information across and make it beautiful or edgy or contemporary?'.
Would you say you prefer to work on professional commission?
Yes. Well I find it easier to work from a brief given by a real person or when I'm inspired by something factual. So for the 'Moon-Landing' exhibition, I was inspired by geology and how geologists create rock drawings to look back on in their research. They draw them with a surprising use of geometric angles and stuff. So I enjoyed taking that practice and making it my own.
You like having a solid starting point then?
Yeah like a solid, factual starting point. Sometimes almost scientific. For example, I recently worked for a botanist at the Royal Botanic Garden Edinburgh, who told me about all the plants he'd discovered. That was really interesting to work from, because it gave me something… not boring that's the wrong word…just something that hasn't been put in a design context yet, like a clean slate. I like doing that and I find it easier having a challenge, like 'how can I make this look beautiful?' rather than picking something that's already a creative output and illustrating it. And also [I enjoy] just getting really into researching and learning about the client or subject in order to fully portray their vibe or communicate their brand or their personality or what they're saying.
Would you use the same process in any brief that you are given, from start to finish?
I think I do the same sort of thing [each time]. I'll come up with the idea of what I'm going to do. That is the first bit, and the hardest bit. It won't necessarily be 'oh this is my style, this is what I do, I'll fit this brief to what I do best'. It'll be 'OK, I have this picture in my head of this being in a very glossy, minimalist magazine' or 'this needs a very intricate drawing'.

So I'll get going by searching through Pinterest - I'll look at artists - I'll see if anyone has done the same thing, because I don't want to do something that's been done before. 

From that I'll make a kind of mood board, for putting on paper things that are going on in my head or ideas that I've wanted to do before that might fit this and do a big experimentation - I'll just start to explore those possibilities and have a go. Then once I've made a decision, I'll really plan it out, stick to that plan, and carry it out.
Do you do much illustration or creative work on your own time, just for yourself?
The thing is, usually I don't have chance to, as so much of my time is taken up by doing degree work, working to briefs, doing side projects. Most of the time I'm working for my degree, but then as soon as I stop, like at the moment, when I'm done and don't have deadlines, I get anxious if I haven't drawn something for a while.
Normally it's never anything that anyone but myself is ever going to see. If I'm on a train I'll always draw. I feel this is because it's so satisfying to me and will fill the time better than reading or going on my phone.
Finally, what would be your ideal commission?
Probably simply just to create my own magazine. I love the graphic design, typography and layout work that goes into creating a magazine, as well as the illustrative aspect of the cover and editorial illustrations. I think I'd also love the collaborative aspect of working with writers and other creatives, and the 'behind the scenes' curating side that comes with editing and choosing content and the overall theme. That would be pretty exciting!
Featured Artist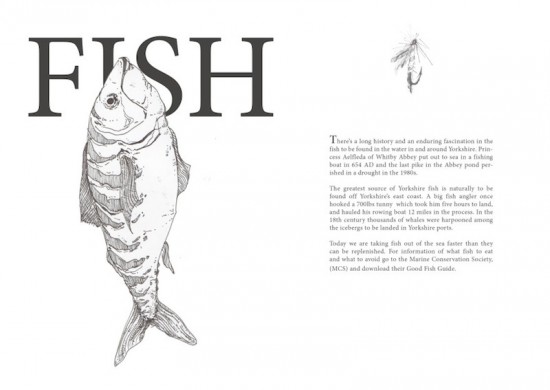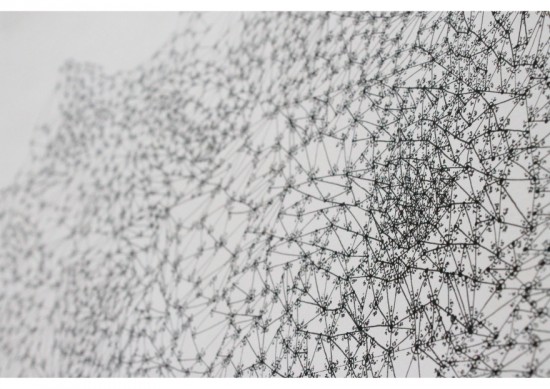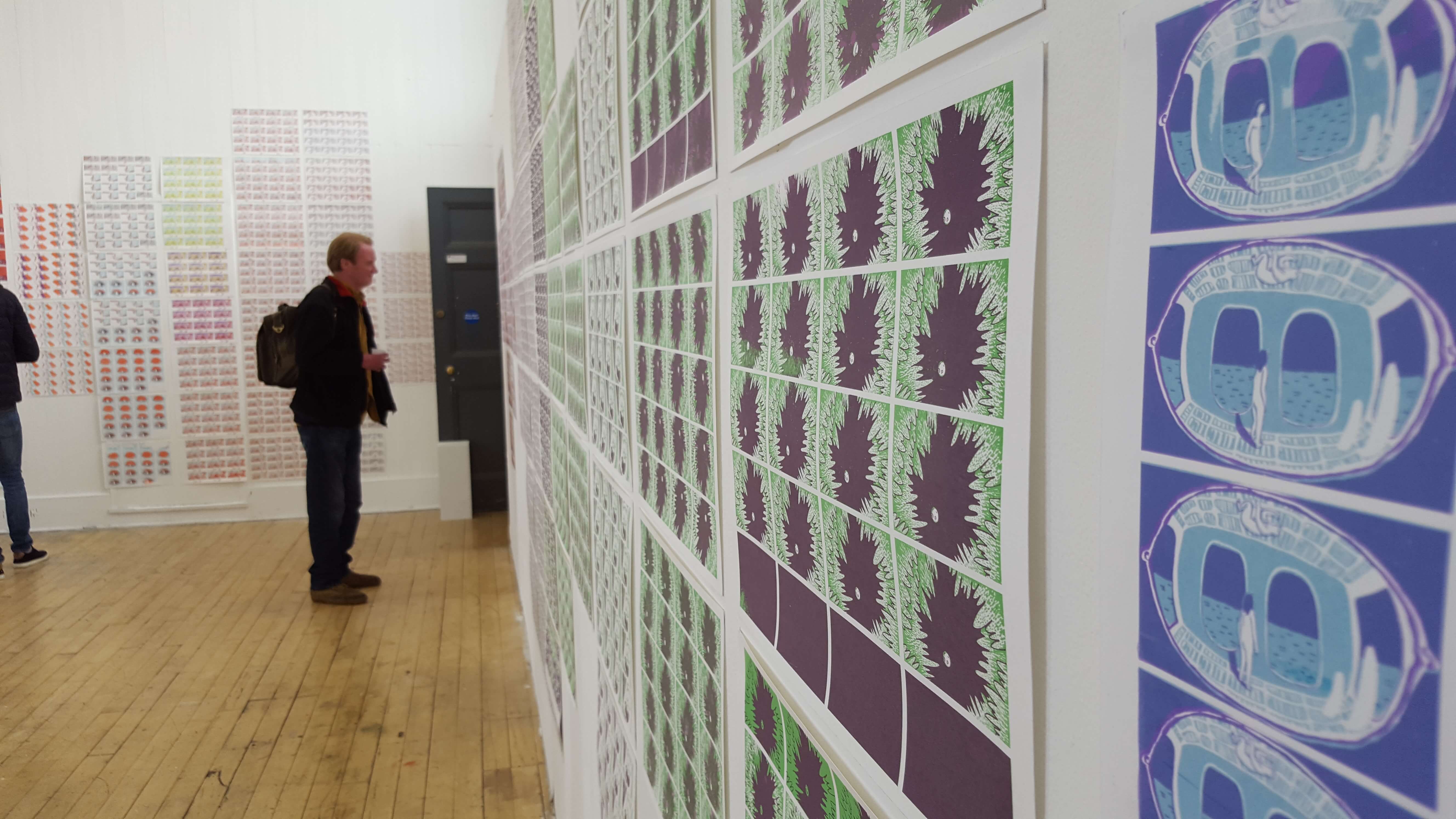 'Illusions' by Nica Harrison - May 2016
exhibition
Nica Harrison is currently in Gdansk working as one of the 100+ artists pulled together to create the world's first fully painted, animated feature film Loving Vincent. We can't wait to see it! Below is an archived review of her solo…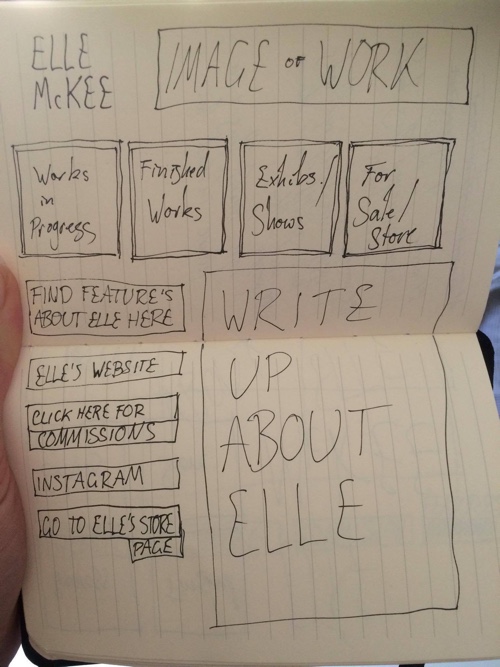 The Making of Dock: Code and Art
dockblog
TLDR; We have finally launched Dock and would love your feedback on the site: dockarts.com/feedback, thank you! Humble beginnings So this is a little different to the posts that…